We are here to recognize Dr. Gene Bont – a pathfinder, a community organizer and a leader. Most of all — a caretaker with deep abiding love for his wife, Phylis, his large family and all the children in the community.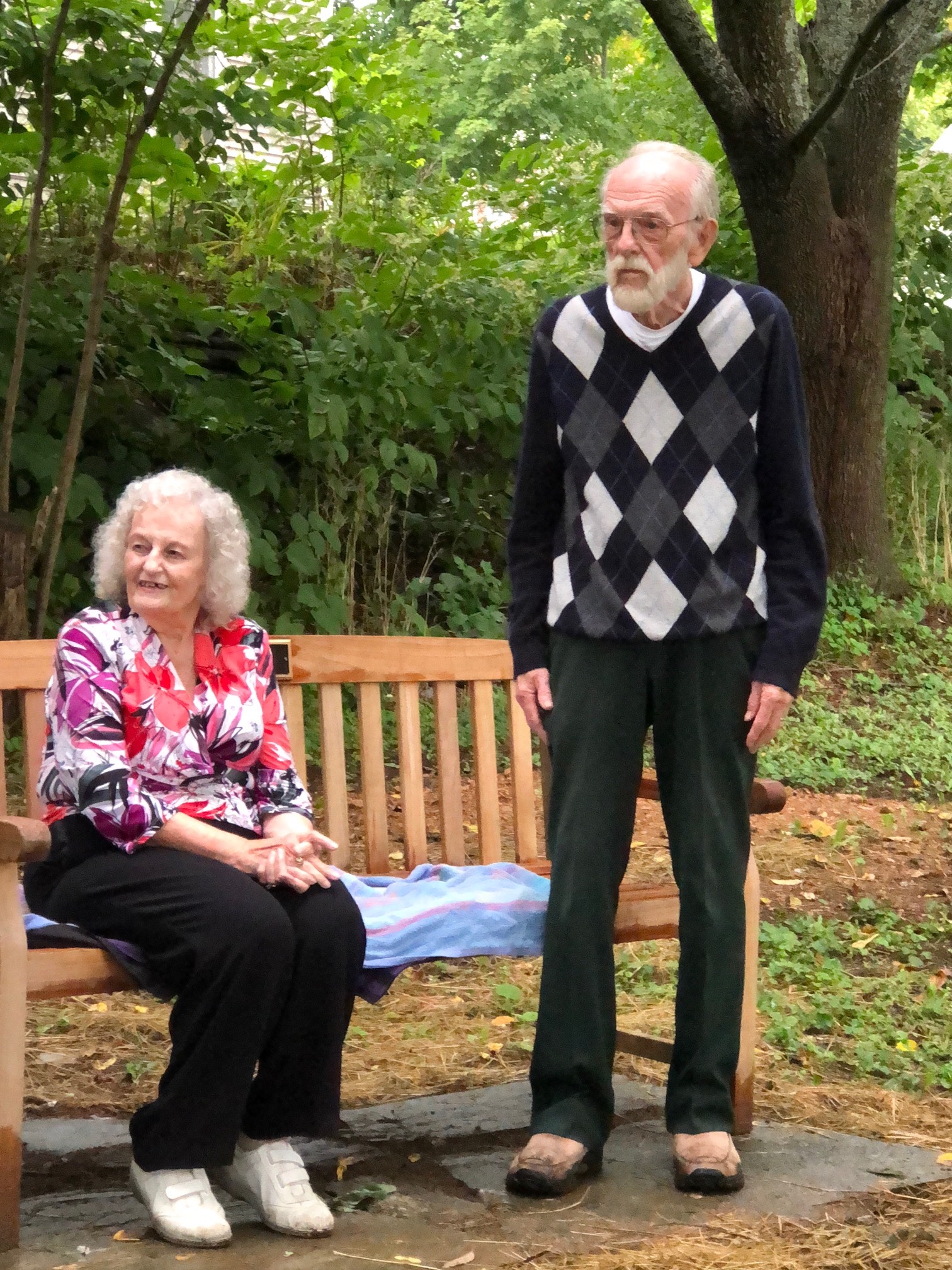 As a pathfinder, he found his way to Cavendish in 1957, and established the Black River Health Center, providing primary care to Cavendish and surrounding area. His groundbreaking work created a way for physician assistants to become an important part of health care, and today, all physician assistants practice is based on the methodology developed under his leadership. During his 32 years at Black River Health Center, he made many house calls and delivered many of you and your children into this world.
As a community organizer and caretaker of children, he and Phylis welcomed many children into their home, some as foster children, others adopted. Children gravitated toward the love and kindness on Bont Hill, and the community of children grew so large, he harnessed that energy into a baseball field at the back of the house, where many of you played or cheered on your friends.
Dr. Bont served on the Duttonsville School Board, the independent school district for Cavendish village, for many years. Through his leadership, in 1967, he helped to craft a union high school district (Green Mountain Union High School) for grades 7-12 that consisted of the towns of Cavendish, Andover, Chester and the Duttonsville Independent School District. The latter school would be merged in 1972 with the Proctorsville School, creating Cavendish Town Elementary School. In 1999, Dr. Bont was elected to the CTES board, often serving as chair, until it was dissolved in June 2018. He also served on the GMUHS Board in recent years. In all, he served on the school boards from 1973-2018.
Dr. Bont has always had a smile, a word of encouragement, and not just intelligence but wisdom but also a passel of love for all, especially for children.
And above all, a humility that we will forever keep in our hearts. It is this bench where we will sit and reflect on his gift of choosing Cavendish as his community.